Introduction of
Media & Journalism
Media & Journalism major studies the overall field of communication. It is a major that understands communication among people, and with this background learns and practices various communication fields from mass media such as newspapers, broadcasting, and magazines to visual media, culture planning, advertising, public relation, publishing, and theater based on understanding human-to-human communication. Generally speaking, Media & Journalism deals with the media in general. In order to work as a specialist in the fields of different media, students first learn from the basic communication skills such as thinking, speaking, and writing to practical application capabilities such as newspaper article writing and video program production. In addition, we offer in-depth learning courses in the special areas such as culture planning and video program production. Media & Journalism major makes it possible for students to study various connected courses according to their interest from basic understanding the areas of virtual reality, digital platform and social media which are leading the era of the 4th industrial revolution. The students in this major cultivate creative and effective communication competencies through systematic understanding and learning of overall communication, including media and culture.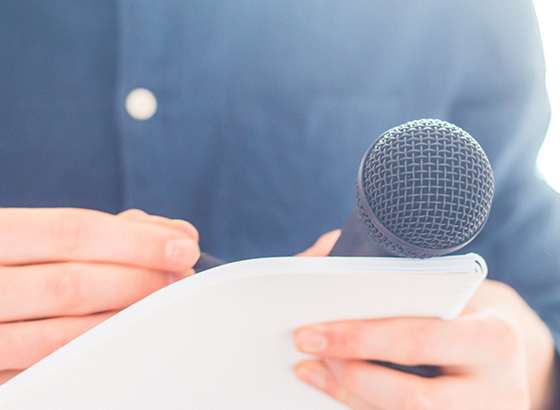 Introduction of
Digital Contents
The Digital Contents major aims to nurture flexible talents who will become the core of the content-related cultural industry. The field of content creation is a field that responds sensitively to new cutting-edge technologies and creates various results with new ideas and trials based on it. So, we train to think more deeply, look more broadly, integrate, and apply it within the curriculum.

New technologies and free creative activities are completed based on steady practice and effort. Therefore, the practical class course of the Digital Contents major is designed to strengthen students' artistic abilities and solidify their basic skills. This course is revised and supplemented based on feedbacks between instructors and students ; students and students. Furthermore, the Digital Contents major has entered into business agreements with leading companies in the field of various contents production to provide information based on the technology and perspective of the field. We provide students with more complete curriculum. In addition, through the internship program, students can experience practical work at a company that has signed a business agreement with the university while attending school. The major aims to produce prepared content creators.

Additional to this, through taking overseas joint courses, applying to international exchange programs, and participating in global volunteering programs; students expand their wider perspective on the world and acquire an international sense. These help our students to become key talents in K-contents creation, which is becoming the center of global contents.

After majoring in Digital Contents Studies, the fields of social advancement that students find a job and act as an expert are gameart, gamegraphic, animation, video producer, broadcasting, advertising, film, character designer, concept artist, digital artist, motion capture expert, AR/VR expert, metaverse content producer, illustrator, webtoon writer, webtoon producer, and computer music production.