Introduction of
Social Services Major
The program has been established to offer a high quality retraining opportunity to elementary and secondary school teachers, and the general public interested in democratic citizenship education. For this, the department supports incumbent teachers and those involved in social education to better educate students in the educational field through grafting sociology and education. It also has core educational goals to provide education that cultivates the qualities and abilities required of constituents of a democratic society, such as knowledge, values, and attitudes that are necessary to form and develop a community living together, and connects them in practice.
Courses offered
'Respect personalities' of mine and others in everyday life based on human rights
'Community Consciousness' participating in communities living together as a constituent with a sense of responsibilities.
'Rational Decision Making' according to reasonable standards.
'Participation and Practice' to faithfully practice the decisions made based on participation
'Competences and Qualities' such as participation and responsibility, communication, conflict resolution, and problem solving
'Shared Values' such as freedom, autonomy, justice, fairness, law-abiding, being considerate, ecology, sharing and respecting diversity.
'National Identity' such as territory, history, traditional culture, social integration, and peaceful unification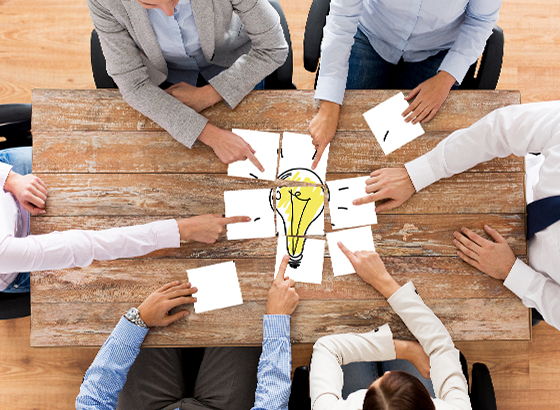 Introduction of
Education in the Humanities Major
The program provides experiences of reflection and learning that enables to self innovation of educational activists who operates an educational program in the various education sites such as schools, communities and life-learning institutions. The source of continuous educational innovation is the will and competences of educational activists or teachers for self innovation. Before enhancing teaching abilities through improving a curriculum and teaching method, changes of educators' perspectives towards human beings, world views and educational philosophies should be preceding conditions. To achieve these educational goals, the department provides a curriculum supporting educational experiences, ways of thinking and wills and powers to change contents of life. Through this curriculum, learners or participants cultivate their capabilities as a subject to make a continuous innovation of education. The educational domain is composed of three main categories: human view, world view and educational perspective. And more specific educational domain consists of fields of humanities, citizens, education and future. The human view provides an experience, an existential question and an opportunity of reflection on death in every second of lives. The world view cultivates citizenship powers based upon the humanities understanding various domains and comprehensive perspectives of humanities, and thinking abilities in the era of 'new normal.' Breaking away from the traditional and one-sided view of educational activists and teachers, the educational perspectives helps participants or learners to cultivate imaginations to prepare by themselves a response ability to the needs and challenges of the new era, to pursue an exemplary educational activist model for learners or participants with various educational needs and age groups, and to expand the boundaries of school by exploring educational potentials that a local community has.